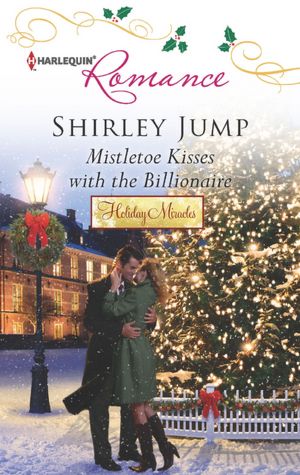 Grace McKinnan has been seeing the world and reporting on fabulous vacation destinations for quite some time--but something has changed- ever since meeting a young girl in Russia,and seeing how this girl lives in poverty, her articles about the good life just aren't enough for Grace. And her magazine editor has noticed too. He puts her on leave. Luckily a well timed invitation and plane ticket arrive to take her home to Beckett's Run. Maybe this is what she needs to readjust.
It also lands her right back in JC Carson's life...whether he likes it or not!
JC isn't the fun loving man he once was.... life has pushed and pulled him to step into his father's shoes...shoes he wasn't sure he wanted to fill.
Misunderstandings and JC's meddling father tore Grace and JC apart..but maybe the holiday season and Beckett's Run's festival can bring some spirit and a Christmas miracle to these two lovers.

What's not to like about a story of love reunited at Christmas? How Grace and JC find their way back to each other after years of being apart. I loved how JC has two sides to him..the fun loving one and the one that does things that have to be done..no matter what. Grace I wasn't too sure on..I was afraid that she was going to sacrifice her life with JC for her career..but she was more than I had thought. I'm glad that all of the misunderstandings came to light and that they handled things the way that they did!
Definitely a great quick Christmas read! :)